| | |
| --- | --- |
| Caleb Quaye | |
---
Caleb Quaye(1948), viene ricordato unicamente come chitarrista, ma sapeva suonare anche il piano e la batteria. Essendo stato assunto in qualità di ingegnere del suono alla
Dick James Records
, collaborò con Elton John sin dagli inizi, dandogli la possibilità di registrare demos nello studio di New Oxford Street, canzoni che però non furono mai pubblicate ufficialmente ed esistono sotto forma di acetati e bootleg. Alcune voci, che sembrerebbero prive di fondamento, lo davano come produttore di un presunto album precedente a
Empty Sky
, che doveva essere pubblicato dalla Philips, e contenente una dozzina di queste canzoni (conosciuto come
Sergeant Zippo
). Il bassista
Rod "Boots" Slade
ci ha però confermato di aver suonato (oltre che dal vivo) anche su quello che doveva essere il primo album di Elton, ma non fece certo parte delle session per
Empty Sky
, percui il discorso resta aperto. Caleb, suonò in un certo periodo anche nei
Bluesology
e formò successivamente gli
Hookfoot
, primo gruppo ad accompagnare Elton dal vivo e alla
BBC
, prima di
Nigel Olsson
e
Dee Murray
. Nel 1967 ha pubblicato il suo unico disco, un singolo a nome Caleb, contenente
Baby Your Phrasing Is Bade Woman Of Distinction
(PHILIPS) e tra i musicisti che parteciparono all'incisione vi potrebbe essere anche Elton. Il disco è quasi impossibile da trovare e viene quotato dalle 150 sterline in su e circa nel 2004 è apparsa una ristampa, probabilmente bootleg, in 500 copie. Nel 1969 partecipò anche al progetto
Bread and Beer Band
. Ritornò a suonare con Elton dal vivo e su disco negli anni 1975/76 (
Rock Of The Westies
,
Blue Moves
). In pratica concluse la sua carriera suonando dal 1978 con
Hall & Oates
, insieme a parte della Elton John Band (Passarelli e Pope), per poi abbandonare la musica nel 1982, diventando pastore evangelico. Caleb era un chitarrista elettrico molto più incisivo ripetto a
Davey Johnstone
, come è dimostrato dai dischi a cui partecipa e anche dal vivo il suo apporto era notevole. Senza ombra di dubbio resta un personaggio chiave nella prima parte della carriera di Elton e probabilmente è la persona che potrebbe rivelare alcuni lati oscuri di quel periodo.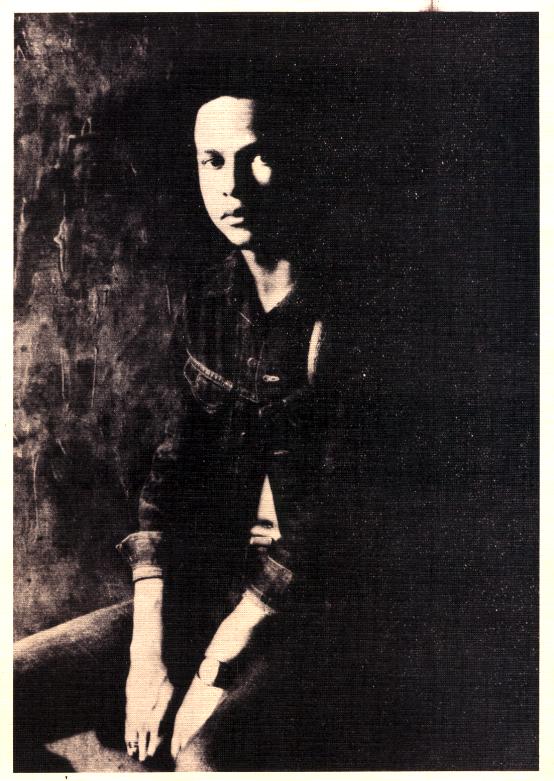 Collaborazioni con Elton John su disco:
Empty Sky
Elton John
Tumbleweed Connection
Friends
Madman Across The Water
Rock Of The Westies
Blue Moves
Caleb Quaye ha anche composto alcune canzoni con Elton, come
Between Seventy and Twenty
,
Boogie Pilgrim
e da solo la strumentale
Your Starter For
, tutte su
Blue Moves
. E anche tra i demo del 1967/68 troviamo delle collaborazioni, una solo tra le quali venne pubblicata dai
Dukes Noblemen
(con Elton al piano?),
Thank You For Your Loving
. Tra quelle mai pubblicate,
I Want To See You Smile
,
Sitting Doing Nothing
.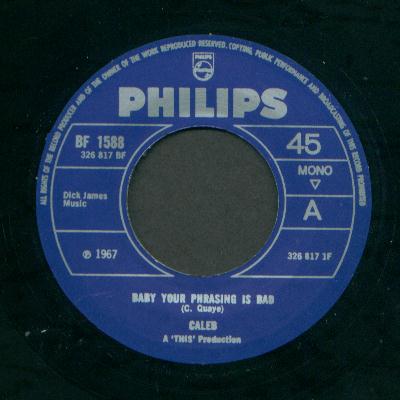 ---
Caleb pastore evangelico
articolo da WESTSIDE web site del 18.12.03
ELTON JOHN'S GUITARIST SINGS SONGS OF HOPE IN BEL-AIR


Guitarist Caleb Quaye knows the price of fame, it almost killed him when he was on the road touring with stars like Elton John and Hall and Oates during the 1970s.
Cocaine, booze, LSD, heroin, pot, uppers, downers, there was no one particular drug of choice.
"I just liked the whole lot," admits Caleb, who played guitar on Elton John classic "Your Song."
"Some people are amazed I'm still alive," he continues. "I had an old friend call me out of the blue recently, and he started crying into the phone. He had assumed I was dead."
Yet 25 years later, we find Caleb happy, healthy, and playing festive songs to a captivated audience at Bel Air Presbyterian Church. On December 7, the 55-year-old performed in a concert organized at the church by SLATE, an organization working to promote film and the arts. The grand hilltop venue on Mulholland Drive seemed befitting for a man who has climbed so many mountains of his own.
"It was my first time at the church," he says. "I don't think it's that often that they hear that style of music. We were just doing a lot of improv, throwing in loads of jazzy stuff. Afterward, I also talked to them about my life story."
And what a life story it is, starting in the 1960s when a teenage Caleb made friends with 15-year-old Reginald Dwight, who later changed his name to Elton John. Both were working as office boys on Denmark Street, the heart of London's music publishing industry.
"We started playing in bands together," says Caleb. He was hilarious. We both liked the same kind of music, and we developed a friendship. Then I got a job working for Dick James, the Beatles' publisher. Dick built a studio and opened a label, and I became the A&R man and ran the studio."
Caleb was the one who got Elton John and his lyric writer, Bernie Taupin, their first record deal. He also played on and oversaw the recording of classic tracks like "Your Song," "Take Me To The Pilot" and "Madman Across the Water." It was an amazing time for all concerned.
"We were of that generation that some people called the seekers," says Caleb. "We were hippies coming into the seventies, and we were searching for something, searching in all the wrong places."
Caleb found each gig blurred into the next as he embarked on a series of high-pressure world tours with different artists, fueled by what he called a "pot-pourri" of drugs.
Things came to a head in 1978 on his 30th birthday. He was on tour in Atlanta, and after yet another heavy night of cocaine and marijuana, Caleb found himself alone in his hotel room.

"I was depressed," he says. "Miserable. Stoned out of my face. And then I heard a voice, and it told me that from that day forth, my life would never be the same. I heard it so clearly I actually thought someone was in the room, but I was alone."
Caleb now believes that at that moment he was visited by God. He accepts that people who do not share his strong Christian faith may find that hard to believe. At first, even he couldn't make sense of what had happened that night. And when he told his friends, "all they wanted to know was what I'd been smoking and where they could get some," he says.
It was another two years before Caleb decided to dedicate himself to the church as a result of what happened that evening, and after a second "visitation." His newfound belief helped him purge the negative forces which had so nearly destroyed him. He became a minister, and threw out the drugs and the debauchery.
But he never let go of the music?which is what brought him to Bel Air Church on December 7. It has also taken him to schools and colleges across California, both Christian and secular, where he has talked to young people about his experiences. He is also providing his half-brother Finlay Quaye (a young recording artist in the UK) with spiritual guidance. The two met for the first time just two years ago, and Finlay's own struggles eerily echo those of his half-brother. Caleb is also still friends with Elton John, although he says the superstar is less enthusiastic about church matters than he is.
Whatever their faith, most who hear Caleb's story cannot fail to be inspired, both in the way he overcame addiction and his role in creating some of the world's best-loved music.
"The root cause of taking drugs is nearly always to do with relationships," says Caleb, who lives in Los Angeles with his three daughters. "It's about parents or authority, about times in our lives when we should have experienced love, but we didn't. For me it was my father, he wasn't there for me as a child when I was growing up. Those things leave a hole that only God can fill."