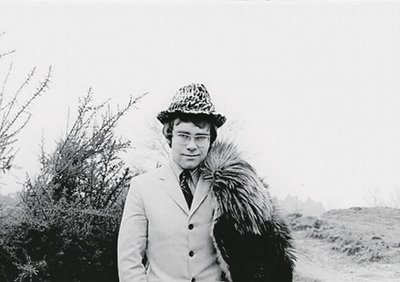 ELTON JOHN
CANZONI MAI ESEGUITE LIVE



Questo è l'elenco, il più possibile completo, di tutti i brani che Elton ha composto ma che non ha mai eseguito live nemmeno una volta. Sono divise per album. Sono gradite correzioni e segnalazioni di eventuali errori.
Western Ford Gateway
Hymn 2000
Gulliver / Hay Chewed
No Shoestrings On Louise
The Cage
Seasons
Honey Roll
Michelle's Song
Slave
Blues For Baby And Me
Midnight Creeper
Jamaica Jerk Off
Dirty Little Girl
Your Sister Can't Twist (But She Can Rock 'n' Roll)
Pinky
Solar Prestige A Gammon
I've Seen The Saucers
Stinker
Medley: Yell Help / Wednesday Night / Ugly
Hard Luck Story
Feed Me
Billy Bones And The White Bird
Chameleon
Boogie Pilgrim
Shoulder Holster
Out Of The Blue
Between Seventeen And Twenty
The Wide-Eyed And Laughing
Someone's Final Song
Where's The Shoorah?
If There's A God In Heaven (What's He Waiting For?)
Theme From A Non-Existent TV Series
I Don't Care
Big Dipper
It Ain't Gonna Be Easy
Georgia
Madness
Reverie
Sweat It Out
Emily
On Dark Street
Understanding Women
Cold
Belfast
Latitude
Please
Man
The End Will Come
The Big Picture
January
I Can't Steer My Heart Clear Of You
Wicked Dreams
The Trail We Blaze
16th Century Man
The Panic In Me
It's Tough To Be A God
Trust Me
My Heart Dances
Queen Of Cities
Dark Diamond
Look Ma No Hands
Love Her Like Me
I Stop & I Breathe
Too Many Tears
It's Getting Dark In Here
And The House Fell Down