Gnomeo And Juliet






Nuova colonna sonora scritta in collaborazione con Tim Rice per un film a cartoni animati Rocket/Disney che doveva inizialmente uscire nel 2005 e poi rinviata al 2008.
Trasposizione del Romeo e Giulietta di Shakespeare nel mondo dei nani da giardino ......
Inizialmente doveva narrare l'amore impossibile tra un nano "da giardino" e uno "da casa".
Gnomeo doveva essere doppiato da Ewan McGregor, mentre Juliet da Kate Winslet, ma i continui slittamenti hanno fatto tramontare questa ipotesi.


---
ottobre 2005:
le ultime news riferivano che la Disney aveva deciso di abbandonare il progetto, anche ma nulla di definitivo veniva annunciato al riguardo
---
marzo 2006:

il progetto sembra sia stato definitivamente accantonato

Elton's "Gnomeo" cartoon a no-go at Disney




dalla Reuters

di Sheigh Crabtree

LOS ANGELES (Hollywood Reporter) - The Elton John movie "Gnomeo & Juliet," an animated musical based on William Shakespeare's tragic romance, is no longer in production at Walt Disney Feature Animation, the studio said Monday.

John was producing the movie about small star-crossed lovers through his Rocket Pictures banner, and was engaged to write the songs.

"Gnomeo" was Disney's second animation collaboration with John following 1994's "The Lion King," which featured John and lyricist Tim Rice's Oscar-winning "Can You Feel the Love Tonight."

The crews at Walt Disney Feature Animation who were in production on the project have been reassigned to other projects, a Disney spokeswoman said.

John recently appeared in support of "Gnomeo" at the Walt Disney Studios Showcase in September when the studio offered members of the press a sneak peek of its slate through 2008. John marked the occasion by playing "Crocodile Rock" on a trademark red piano.

Walt Disney Feature Animation's film slate is under close review following Disney's purchase of Pixar Animation Studios, the firm behind the "Toy Story" movies. Pixar executives John Lasseter and Ed Catmull are reviewing the Disney slate while simultaneously developing new animated titles.

Reuters/Hollywood Reporter



---
E ariviamo al 2011!


E invece il progetto riprende vita e Gnomet & Juliet arriva sugli schermi dopo anni di ritardi, cancellazioni e modifiche. L'11 febbraio il film, sempre prodotto dalla Disney, debutterà sugli schermi americani, diretto in 3D da Kelly Asbury (regista di Shrek 2 e di Spirit), con James McAvoy che da la voce a Gnomeo e Emily Blunt a Juliet.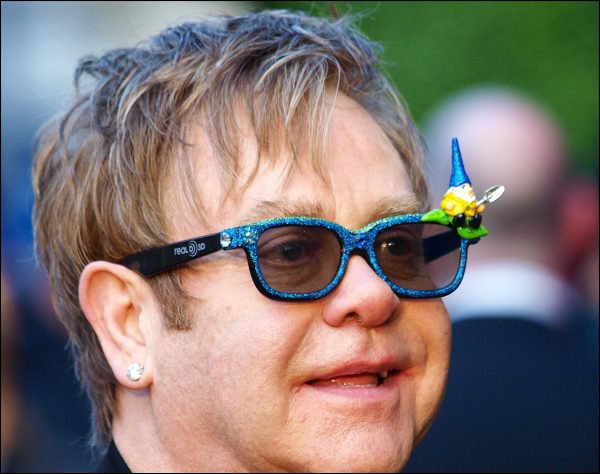 ---
La colonna sonora
1. Hello Hello – Elton John
2. Crocodile Rock – duetto con Nelly Furtado
3. Saturday Night's Alright (For Fighting) – Elton John
4. Don't Go Breaking My Heart – Elton John and Kiki Dee
5. Love Builds a Garden – Elton John
6. Your Song – Elton John
7. Rocket Man (I Think It's Going To Be A Long, Long Time) – Elton John
8. Tiny Dancer – Elton John
9. Bennie and the Jets – Elton John
10. Gnomeo and Juliet – James Newton Howard
11. Dandelions – James Newton Howard
12. Bennie and the Bunnies – James Newton Howard
13. Terrafirminator – James Newton Howard
14. The Tiki, Tiki, Tiki Room – Wally Boag, Thurl Ravenscroft, Fulton Burley and The Mellomen